Upcoming projects
We are always looking for crew for our upcoming projects.

The carbon offset – planting experts
For a carbon offset project, planting is one of the most logistically challenging aspects to coordinate. Outland Resources has completed a vast number of carbon offset planting projects across Australia, redefining planting productivity and quality. 
Our commercial forestry planting expertise
Outland Resources plants millions of trees each year for the commercial forestry sector. Due to our decades of experience, we excel in block safety, planting operations and logistics regardless of location or terrain. 
WHS and safety compliance
Safety is our top priority at Outland Resources. Our field staff are highly trained and certified to ensure safe operating procedures on and off the field. Outland's safety program is backed by a WHS management system specifically designed to meet all of the safety concerns that come with working within the forestry sector.
Tree planting solutions for projects of all sizes
Outland specialise in large-scale plantation development but we are also the ideal choice when it comes to local/smaller projects.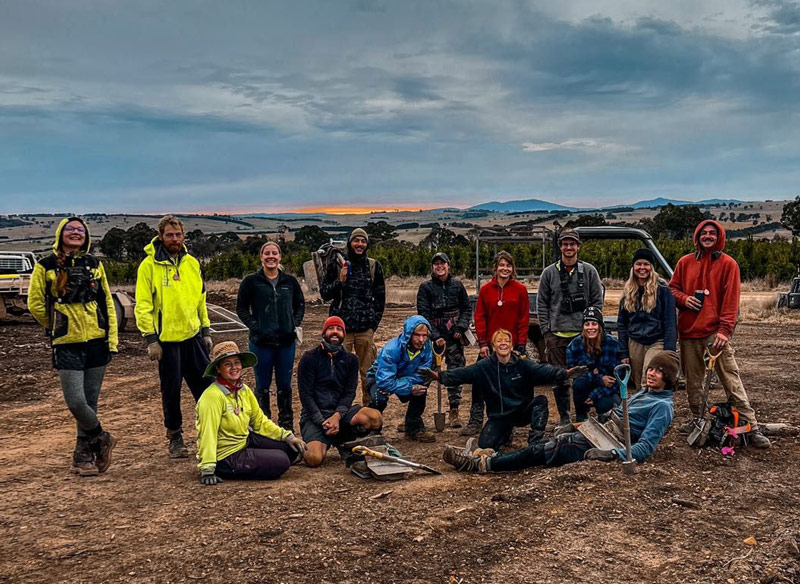 Join The Team
Are you tired of the daily grind, looking for a way to reset or experience something totally new?
Are you someone who thrives when working outside or travelling?
Do you want to make great money in a short period of time to pursue other passions?
Are you highly motivated and looking for an extremely rewarding job that pushes you to your physical and mental limits on a daily basis?
If any of these questions apply to you then there's a good chance you should be planting trees.
Every legend starts somewhere!
Outland Resources is Australia's largest and most experienced tree planting business
In 2000, the name Outland crossed the ocean and landed here in Australia. Since then Outland Resources has been planting trees down under as an independent tree planting company but still remain proud of our northern heritage and experience. So yes, Outland Resources was indeed founded by Canadian tree planters with decades of experience and for the past 20 years, we have maintained and nurtured that core ethos while adapting to the standards of the Australian industry. The end result has made Outland Resources Australia's foremost tree planting company.